eBook
A Look Ahead For Digital Assets:
Crypto 2022 Outlook
What's Inside?
2021 proved to be a monumental year for the digital assets industry, in terms of overall market cap growth and innovation.
This paper will opine on the 10 trends we believe could shape up and take place in 2022 for the industry, including:
Potential Regulation of Stablecoins
Bitcoin as an Inflation Hedge
DeFi Goes Maintstream
Cryptos Decouple from Traditional Markets
Central Bank Digital Currencies are Coming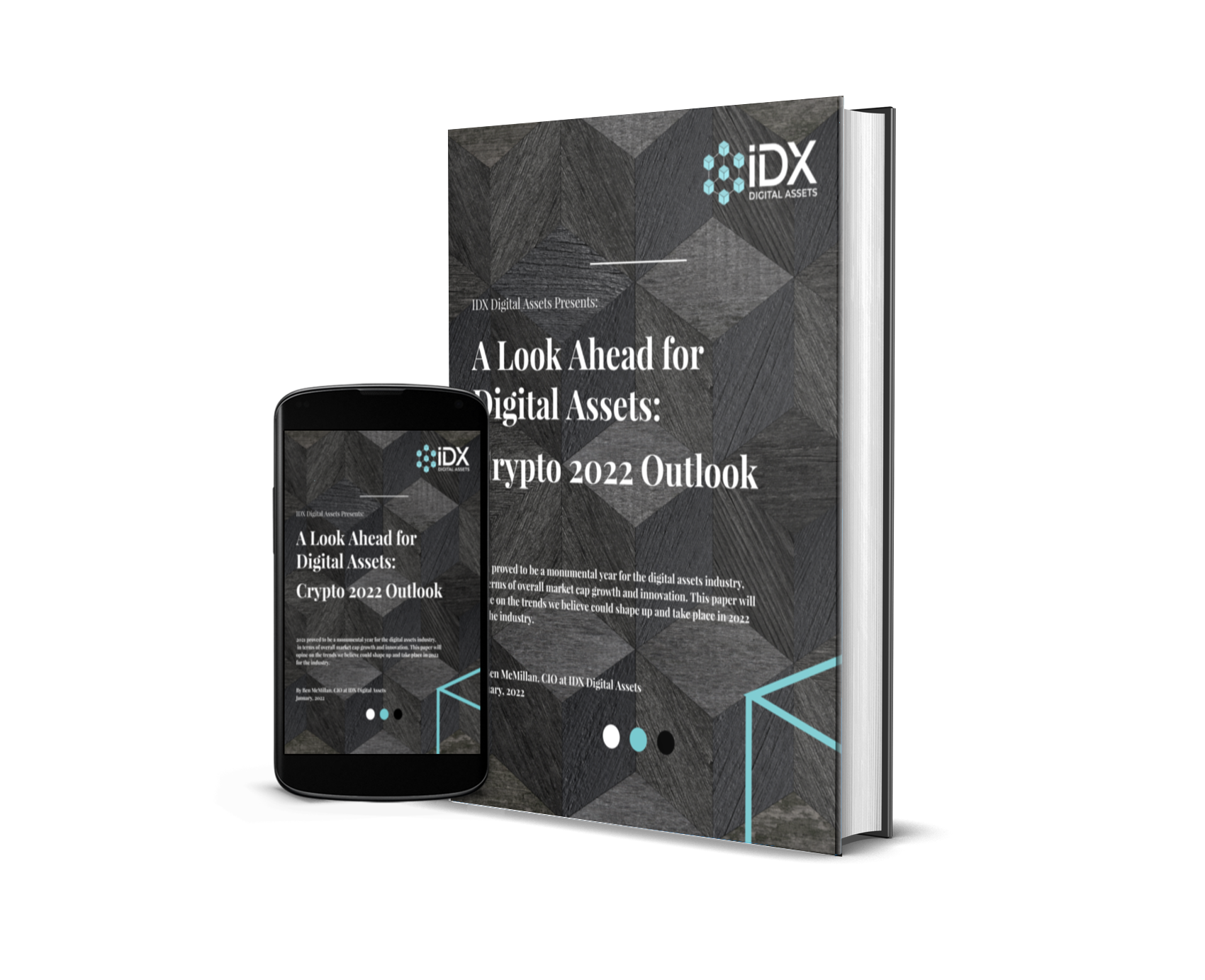 Download "Crypto 2022 Outlook"